Home
› Ocean Acidification (OADS)
NODC Ocean Acidification Scientific Data Stewardship (OADS)
Global carbon data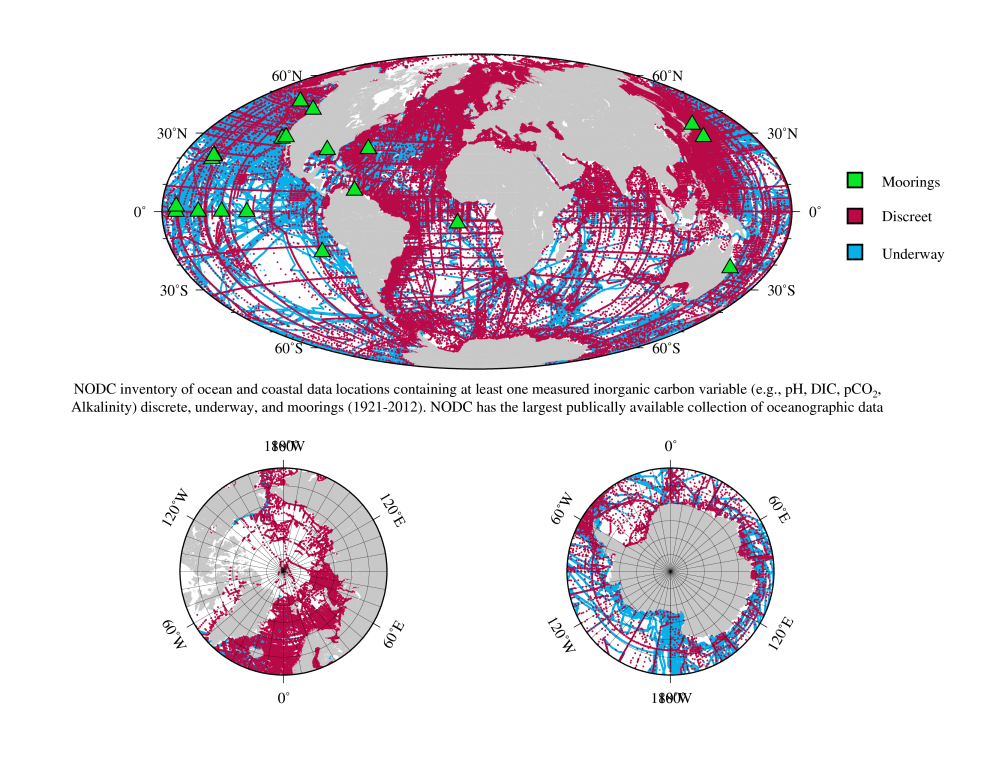 Coastal US data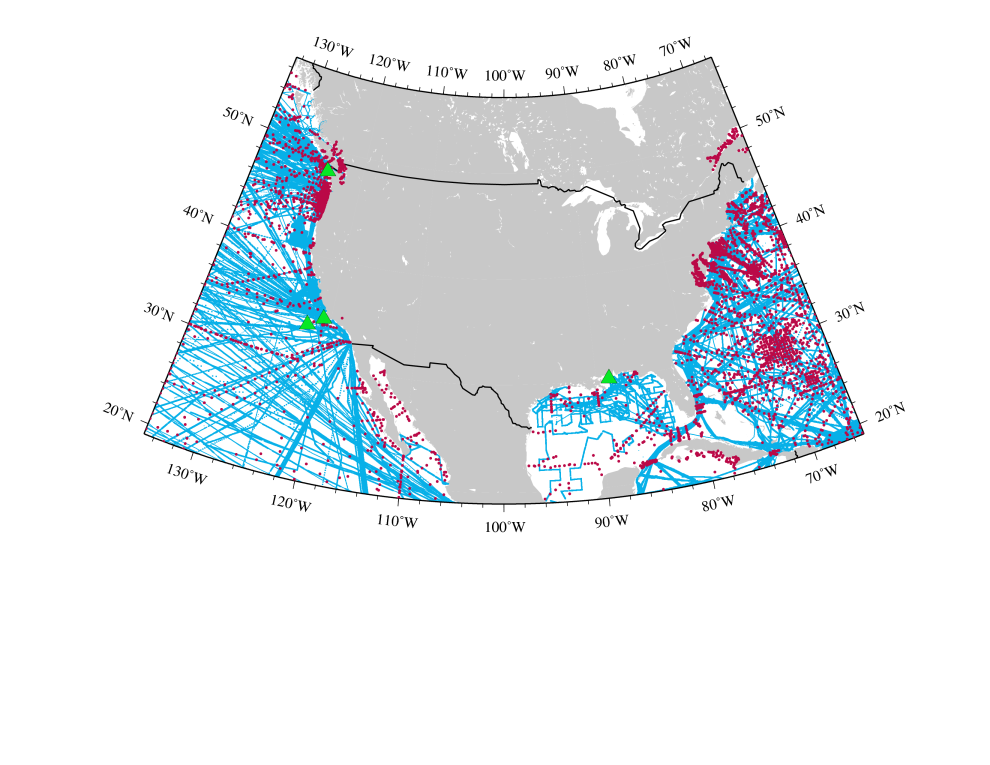 NODC serves as the data management focal point through its Ocean Acidification Data Stewardship (OADS) project for the NOAA Ocean Acidification Program (OAP). The overarching goal of the OADS project is to serve the broader OA community by providing dedicated online data discovery, access to NODC-hosted and distributed authoritative data sources, long-term archival, coordinated data flow, and scientific stewardship for a diverse range of OA and other chemical, physical, and biological oceanographic data. OADS seeks to manage the observational data from several NOAA OAP funded projects. OADS builds on a highly collaborative approach with shared responsibilities among scientists, data managers, and NODC. The principles for this collaborative data management are articulated in the Declaration of Interdependence of Ocean Acidification Data Management Activities in the U.S., resulting from the first Ocean Acidification Data Management Workshop in March 2012 and in a Draft Integrated Management Plan.
The Federal Ocean Acidification Research and Monitoring (FOARAM) Act of 2009 mandates that NOAA establishes a monitoring and research program to document ocean acidification (OA) impacts. In general terms, ocean acidification refers to the net changes in seawater chemistry, including decreases in seawater pH, due to the ocean's absorption of atmospheric carbon dioxide (see what is ocean acidification?). A consensus research strategy has been developed for NOAA to advance the understanding of the impacts of ocean acidification and to address related challenges to local and national ecosystems and communities (NOAA Ocean Acidification Steering Committee, 2010). The NOAA OAP was formally established in May 2011 to integrate and fund efforts across and external to NOAA that address Ocean Acidification (NOAA Ocean Acidification Program Director, Libby Jewett, Ph.D.).
NODC is actively working towards integration of research quality oceanographic data. As NODC receives NOAA funded OAP data, Ocean Acidification Data Stewardship seeks to build detailed metadata including characterizations of data quality as a pillar for scientific use and value added service. We leverage on NODC's scientific data stewardship, standard web services, a geoportal discovery tool, and other NOAA services to facilitate data discovery, transformations, and data visualization. We manage several types of data including moorings, shipboard, experimental, models, and other types. As NOAA-funded OA data are received at NODC, data will initially be available using several data tools including:
The National Oceanographic Data Center (NODC) has the world's largest inventory of publically available ocean and costal inorganic carbon-related in situ measured variables (e.g., pH, Dissolved Inorganic Carbon, Alkalinity, pCO2) collected since 1910 to present. The NODC data come from academic institutions, national and international oceanographic projects including WOCE and CLIVAR/CO2 repeat hydrography.
Ocean Acidification Data Stewardship partners with NOAA and several agencies and academic institutions to obtain data and to help coordinate data flow and to provide data access services. We plan to provide selected information about NOAA-funded principal investigators, descriptions of their projects, and data once submitted to and archived at NODC in coordination with the NOAA OA program.
NODC levels of scientific stewardship for ocean acidification and core services include developing documentation on metadata content and resources for data submitters. We are currently developing documentation and guidance on metadata standards (e.g., ISO), ocean acidification vocabulary content standards, data formats, and resources for data providers including citations and computer programs to facilitate documenting data [OADS data submission guidelines and metadata templates]. OADS partners with an inter-agency Ad Hoc OA data management Team for discussion of core services and community input. OADS also leads an An inter-agency ocean acidification parameter vocabulary group to create an ocean acidification parameter list to facilitate OA data sharing.
Contact us
Ocean Acidification Data Stewardship staff: Hernan Garcia, Ph.D. (Lead), Liqing Jiang, Ph.D., Sheri Phillips, Krisa Arzayus, Ph.D.; Contact us at NODC.Ocean.Acidification@noaa.gov
Links to U.S. Ocean Acidification Information
Need Help?
For questions please contact NODC.Ocean.Acidification@noaa.gov
Web page last updated June 25, 2013 1:41 PM
Web page maintained by Hernan Garcia
Regional Science Officers
Explore NODC
Useful Pages
Featured Products